My Skinfitness Complexion Booster
Face Serum | Anti Ageing Cream
For all skin types. (1 fl oz – 30 ml) 
This Complexion Booster uses the world's first 100% vegan, marine, herbal technology to create this miracle serum. It helps to retain the skin's elasticity whilst reducing age spots and discoloration of the skin.
The secret of combining unique tropical plants for radiant, younger-looking skin, naturally.
WORLD'S FIRST 100% VEGAN MARINE-HERBAL TECHNOLOGY
Increases skin's firmness and smoothness, lightens the skin, reduces age spots and provides a more even skin tone. Reduces the appearance of fines lines and wrinkles and enhances skin's ability to retain moisture.
With the new, unique 'dual approach' Paul combines the magic power of marine seaweed and the miracle Mujonso bitter herb, with the 100-year old Penders' family secret LevensESSENTIE Gold™, an intensely extract made from 22 organic herbs, enriched with fruit enzymes, anti-oxidants and vitamins A, C and E to create "the fountain of youth My SkinFitness™️ Technology" to create a 'fountain of youth' so powerful, so fitness restoring, so illuminating and so rejuvenating that the women in our own clinical reviews test team were raving about their increased soft and radiant skin in just few weeks' time.
THE "LOOK NATURAL – NOT PLASTIC FORMULA"
This Complexion Booster is created from ingredients that are scientifically and laboratory proven to be beneficial for the skin. A creation through traveling around the world and research by Paul and his R&D team across seas and tropical jungles originates the combination of secret ingredients by the use of the latest extraction technology.
Fast-acting with long lasting effects, The Complexion Booster fights the signs of ageing including dryness, uneven color and texture, and unsightly age spots and wrinkles.
It contains ingredients that meet ECOCERT and NATRUE standards, including EU and FDA regulations.
With regular use skin becomes better hydrated with increased protection from the sun and pollution, boosting the best of natural radiant complexion.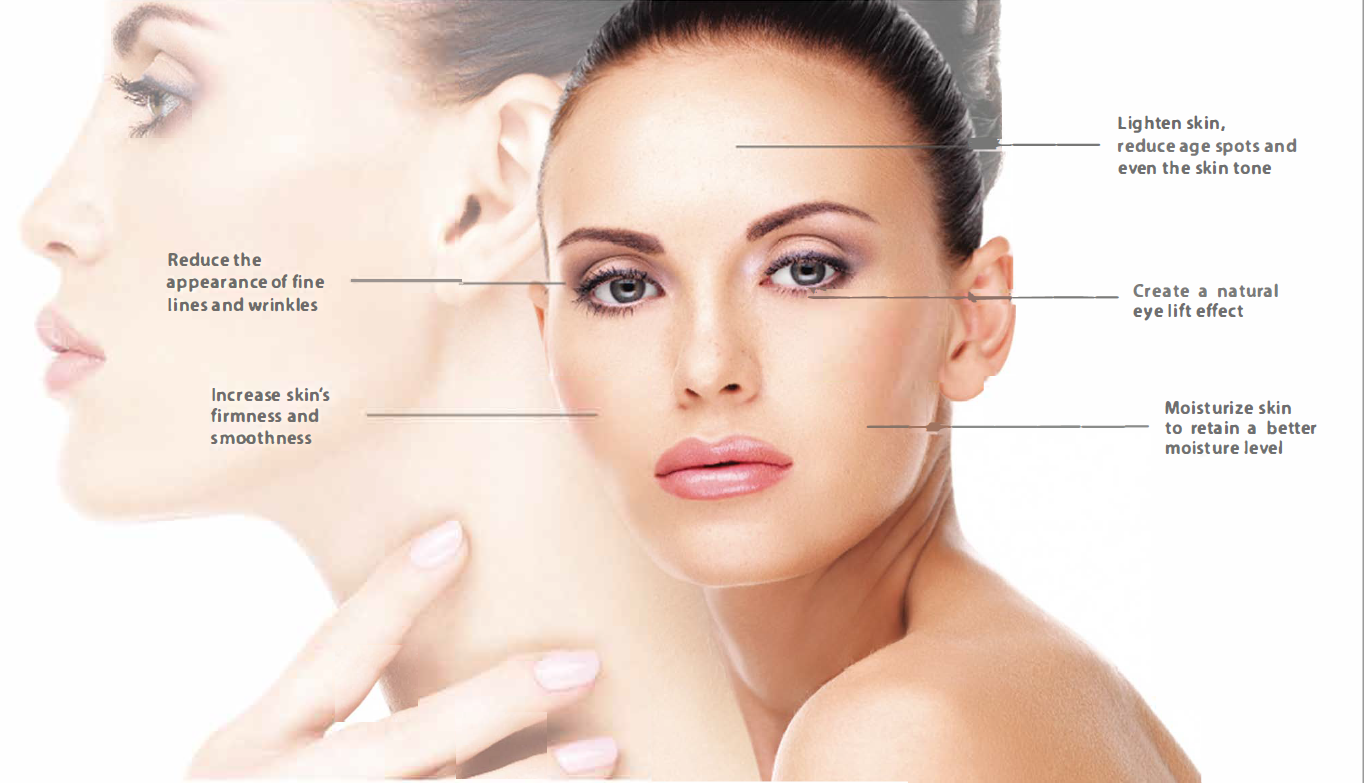 • Reduce appearance of fine lines and wrinkles
• Increases firmness and smoothness
• Lighten skin, reduce age spots and even the skin tone
• Create a natural eye lift effect
• Moisturise skin to retain a better moisture level
SATISFACTION TEST
Tests Conducted With 73 Volunteers Responded
• – 100% yes to improvement in the appearance of their skin.
• – 94% yes to improvement in visible signs of lifting & firming in 4 weeks regular
• – 79% yes in the reduction of lines and wrinkles in 8 weeks regular
• – 82% yes in the improvement in softness and moisture-content over 8 weeks regular
Certified Vegan, Halal, Cruelty free & EWG Verified
HOW TO USE
After using Paul Penders cleanser and toner, apply 10-15 drops of the serum on the face and gently massage onto the skin in an upwards circular motion. Allow few seconds for the product to dry, follow with a moisturizer.
INGREDIENTS
Aqua, Algae extract, Vernonia amygdalina¹, Acetyl hexapeptide-1², Soybean Phytoplacenta extract, Magnolia grandiflora bark extract, Beet root extract, Sodium benzoate, Potassium sorbate, Angelica, Arnica flower, Calendula flower, Chamomile flower, Elderflower flower, Ginger root, Ginseng root, Honeysuckle, Hops, Horsetail, Juniper fruit , Lavender flower , Lemon balm leaf Nettle, Pennywort, Peppermint leaf, Rosemary, Sage, St. John's wort, Turmeric root, Witch hazel, Yarrow, Daisy flower extract, Niacin (Vitamin B3), Petitgrain oil, Sweet orange oil, Lemon oil, Caprylhydroxamatic acid (amino Acid) and Glyceryl caprylate³.
*Mnt. Everest water (and) Coconut water. ¹Mujonso Extract. ²Botox similar' derived from soybean. ³Antioxidants (coconut derived acting as natural preservative). ˚Linalool, ˚Limonene, ˚Citronellol. (˚occur naturally in essential oils). **LevensESSENTIE Gold from 22 organic herbs.