Time tested and truly natural ingredients with loads of antioxidants in all Paul Penders products.
1. LevensESSENTIE Gold™
A concentrated extract of 22 organic herbs formulated to bring out the skin's natural radiant. LevensESSENTIE Gold™ or 'the Essence of Life' is a 100year old recipe created by Paul's grandmother.
2. Pegaga or Centella Asiatica
Pegaga is a powerful herb with antibacterial and healing properties. It is also known as 'miracle hero' in Asia because it causes a chain of beneficial effects. Pegaga is a traditional medicine used to alleviate fatigue and depression, but also known as 'beauty herbs' because it clarifies skin for greater radiance and glorious fresh looks.
3. Coconut water
Coconut water has been use for medical and cosmetic properties on southeast Asia for thousands of years because it is rich in lipids, lauric acid and glucids as well as vitamins, nutrients and minerals. For generation, local women in Asia have used fresh coconut water to cleanse to keep the face and body young looking. Coconut water regenerates, revitalizes, moisturizes, and soften the skin. All Paul Penders skincare are made with coconut water.
4. Enzymes
Loaded with antioxidants, vitamins and minerals, enzymes are catalysts for cell renewal. By capturing free-radicals and thus preventing damage causes by pollution, smoking, bacteria, and sun. Enzymes are capable of effecting changes such as wrinkle reduction and a healthier glow. Paul Penders uses 2 types of enzymes Papain (from papaya) and Bromelain (from pineapple) that are strongly beneficial to beautifying any types of skin. Enzymes create finer skin texture, unclogged pores and reduce pores size when used over time.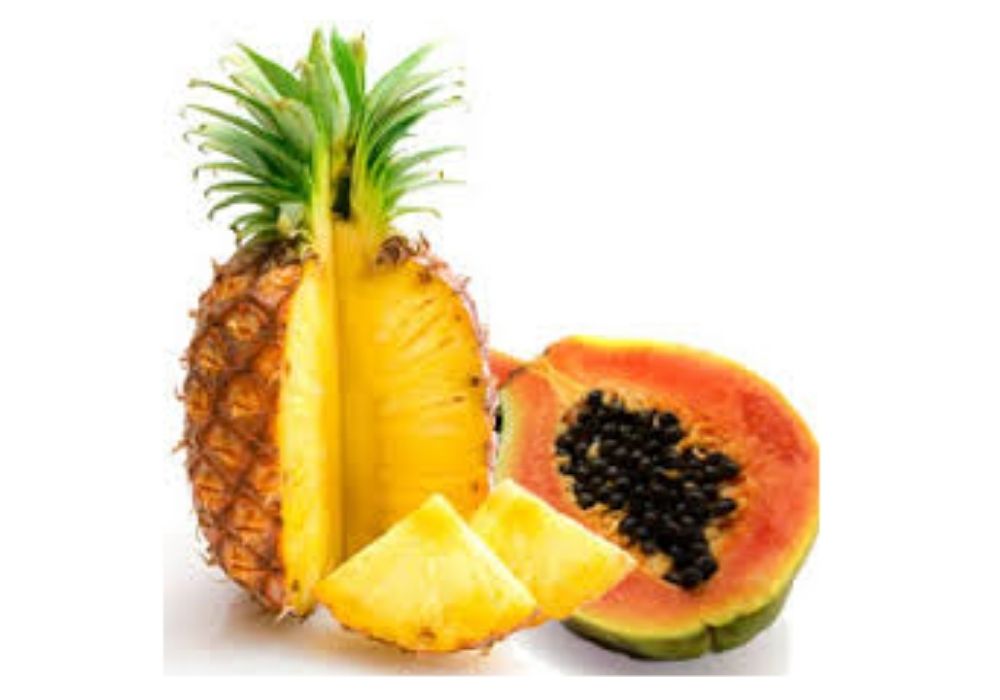 5. Ceramides and Liposomes
Paul Penders natural herbal skincare stop the decline in natural ceramide levels of skin by using a liposome-based delivery system. A decline in the skin's natural ceramide levels over time results in familiar signs of aging, however Paul Penders products with added ceramides increase the skin's total moisture content. Utilizing liposome-based delivery system, ceramide and the other anti-aging ingredients in Paul Penders products can readily target skin locations most in need of protection.